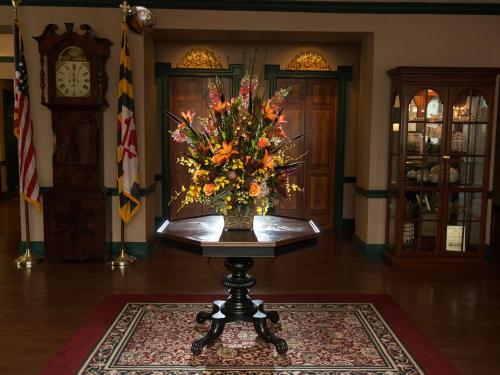 As the 20th largest city in the USA, Baltimore is home to many attractions, ranging from the National Aquarium to Oriole Park at Camden Yards, the home of the Baltimore Orioles – far too much to take in during just one day.
The Culture Trip showcases the best art, culture, food and travel for every country in the world. They are passionate about bringing us compelling content, curated by a global community of writers, videographers and photographers.
In just a few years, their audience has grown to more than 2 million monthly readers and 500,000 social media followers. They also won UK Website of the Year Award for Arts & Culture (2014) and were named one of 25 UK Tech Companies to Watch (2013); and a Top Travel & Arts Site by The Guardian / The Times (2012).
The Admiral Fell Inn
Just under a mile and a half from both the Baltimore Convention Center and Johns Hopkins University, this historical boutique hotel in Fells Point is ideally situated for travellers on business or academic errands. A member of the Ascend Hotel Collection, Admiral Fell Inn offers 80 unique rooms and suites with traditional European furnishings. Once a boarding house and recreational center run on Christian values for concerned seamen known as The Anchorage, it is now a fully modernized hotel offering WiFi, local shuttle service, and a fitness center.
888 South Broadway, Fells Point, MD, USA, +1 410 522 7377
Read more about Culture Trip's 'Where To Stay in Baltimore: The 10 Best Hotels'!
Follow us on Facebook, Twitter & Instagram for the latest news, updates and events.