On Saturday February 27, 2016, we held our first open house with our sister hotel, the Inn at Henderson's Wharf in the historic Fell's Point District! As our team was hustlin' and bustlin' setting up tables, Chef was getting the food ready, and Vanesia our wedding specialist was putting on the final touches...Barnacle, the Admiral Fell Inn, bulldog was running around like crazy filled with excitement as we welcome engaged couples and their loved ones to the Open House.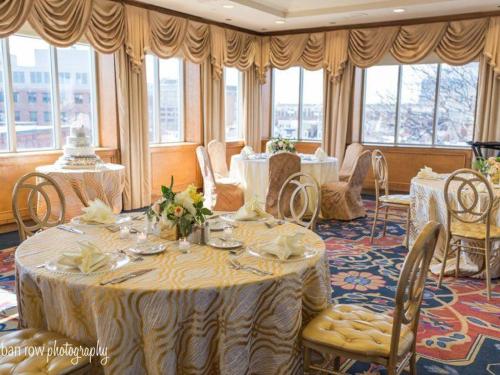 After a cold winter, we were glad the sun was shining brightly and the weather was just right to commemorate this historic ballroom. As soon as you walked off the elevator, you could hear music provided by MusicMasters fill the room. The room was immaculate. We're very fortunate to have amazing friends provide such amazing service and items for our first of many open houses! Couples began to arrive with smiles and awe's.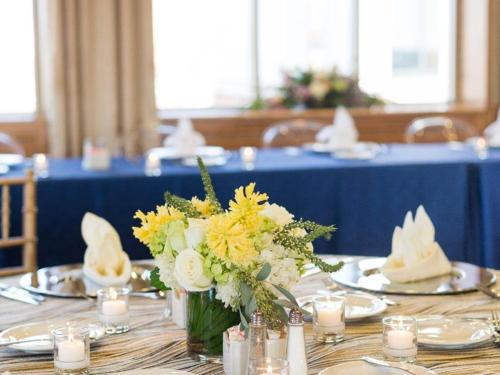 We have to give a shoutout to our lovely friends over at An Extraordinar Limousine, Inc. for providing FREE transportation between the Admiral Fell Inn and our sister hotel the Inn at Henderson's Wharf who happened to be holding their first open house as well! We've heard plenty of excitement from guests traveling between our two hotels that they were able to travel in style and luxury!
And thank you to Urban Row Photography for being our photographer and taking some historic photos.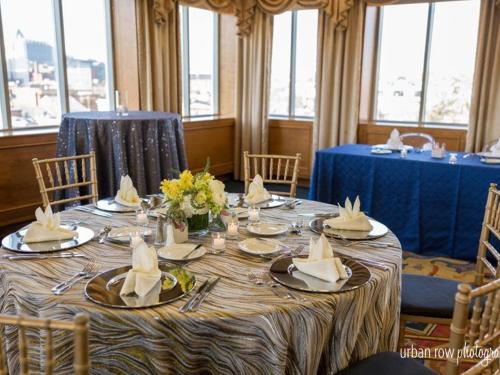 Special thanks to the amazing vendors for providing excellent service and helping us with our first Open House!
Select Event Group (Custom Linens & Chairs)