A Meaty New Restaurant!
For Press Inquiries:
Courtney Kligman
courtney@8ballmeatball.com
(470) 222-9531
8 Ball Meatball to Open This Week in Fells Point
Restaurant in the former Adela space to serve ballin' comfort food, local brews and craft cocktails
For Immediate Release
Baltimore, MD, (February 15, 2016) – 8 Ball Meatball, a full-service restaurant centered on inventive meatball combinations, is opening on Sunday, February 21 at 814 S. Broadway this week in Fells Point. The restaurant will be open for lunch, dinner and late-night, and a full menu is available at www.8ballmeatball.com.
The restaurant will offer four types of meatballs daily — classic, gluten-free herbed chicken, spicy pork and vegetarian — and five sauces, classic tomato, parmesan cream, spicy pork, pesto and mushroom gravy. A fifth rotating "special ball" and sauce will also be available each night. Customers can order their meatball selection in a bowl, sub or slider format with their choice of side dishes such as cheesy polenta, white beans and kale or traditional rigatoni, to name a few.
Most dishes will be priced under $10, and 8 Ball Meatball will also serve appetizers, beer, wine and craft cocktails.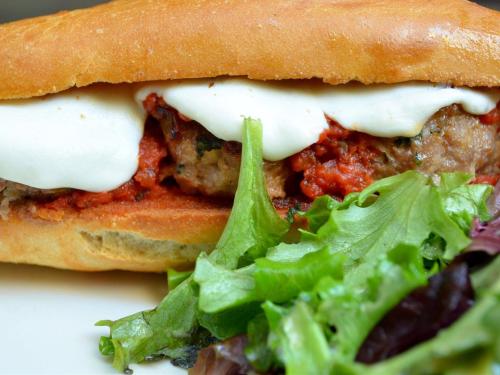 "There are a ton of great restaurant options in Fells Point, but we hope to bring something unique to the table (pun intended)," stated restaurant owner Paul Weitz, a native Baltimorean and long-time Fells Point resident. "This is a town that appreciates solid, high-quality food and we are very optimistic our customizable meatball selections will hit the spot."
The former Adela space has been renovated with a clean fresh look featuring unique details like a beautiful white oak bar top, custom light fixtures by Maryland-artist Michael Metcalf, classic hex tile floors and an original mural by Baltimore-based Kelly Walker. Gilah Press + Design, a local creative firm designed the graphics and menus.
"I love the city of Baltimore, it's my home, and I'm so excited we've had so many talented locals be a part of building the details that personalize the restaurant," said Weitz. "I'm excited for my Fells Point neighbors to experience all the little details and try our balls."
8 Ball Meatball will be open Monday-Sunday for lunch and dinner. Hours below:
• Sun-Wed: 11:00 am - 12:00 am
• Thu-Sat: 11:00 am - 2:00 am
About 8 Ball Meatball
8 Ball Meatball is a customer-driven dining experience revolving around multiple choices of meatballs. Located in Historic Fells Point, 8 Ball is dishing up affordable house-made comfort food from first class, high-quality ingredients in a warm contemporary setting. Follow 8 Ball Meatball on Facebook, Instagram and Twitter to keep in touch.
Media Downloads: Download Images (Please credit 8 Ball Meatball)